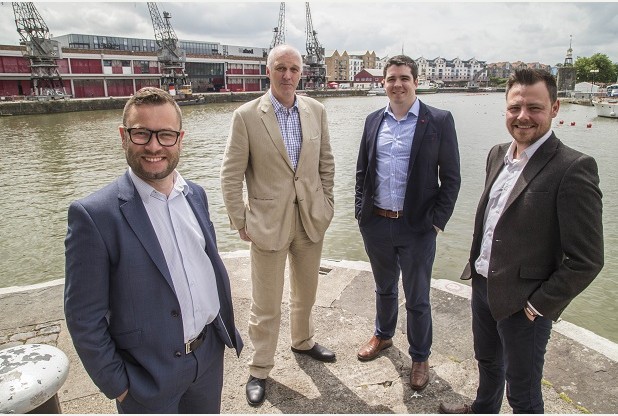 Article courtesy of Bristol Post 7th July 2016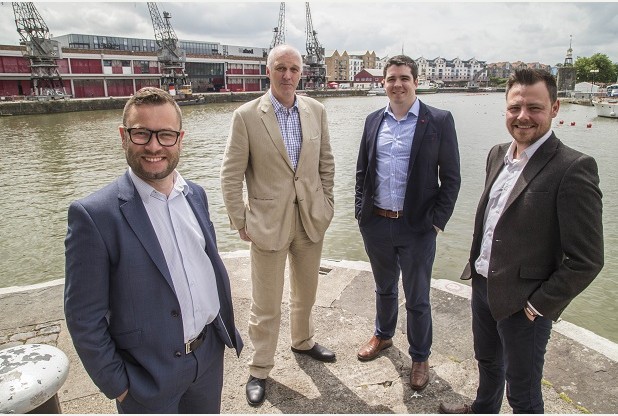 Bristol has become the latest Gigabit city and now boasts some of the fastest internet speeds in the world.
The days of the "buffering bar" and the "spinning wheel of doom" are over as companies CityFibre and Triangle have come together to provide ultra-fast internet across the city.
The first businesses have started to connect to the network and are enjoying internet speeds of up to 1,000megabits per second (Mbps) – 100 times faster than the average broadband connection in Bristol.
Commercial Director of CityFibre, Rob Hamlin, said: "We are thrilled to announce that our pure fibre network in Bristol is now live, just three months after launch.
"The internet plays a significant part in the lives of most people – be it for work or at home, and it was important for us to bring ultra-fast internet to the South West's major city.
"Thanks to our ultra-fast speeds, we can now call Bristol a Gigabit city which means businesses are even better position to compete on both the national and international stage."
Most firms and household in Bristol use a traditional broadband connection which relies on copper wires.
CityFibre has bought and is continuing to extend a large network of pipes across the city, which they have filled with high-tech fibre-optic cables.
These glass cables deliver an internet connection at the speed of light which is highly reliable and efficient.
While CityFibre own the infrastructure, customers sign up to the service with providers Triangle.
Mr Hamlin said: "Most of the broadband network in the UK is owned by BT, and while that is fine for many people, CityFibre believe in the benefit of competition and in offering consumers other options.
"Much of the Bristol and the UK's internet infrastructure uses telephone connections which were originally put in place for telephone lines before the internet was even invented.
"The benefit of the CityFibre network is that it is in a sense future-proof. The fibre-optic cables can connect hundreds of users without any pinch points or impacting on speed. This network is going to be used in the city for generations to come."
The ultra-fast network extends across Bristol and in to parts of South Gloucestershire including Aztec West.
While it is predominately aimed at businesses, Mr Hamlin said there is no reason why homes might not benefit from it in the future.
He said: "We aim to be able to offer 80per cent of businesses, schools and agencies in Bristol the ability to connect to CityFibre, and we are extending our network all the time.
"We also encourage people to tell us where they want to see network availability for us to investigate."
One of the first businesses to sign up to the ultra-fast network is Layered Tech based near the Arnolfini.
image: http://www.bristolpost.co.uk/images/localworld/ugc-images/276268/binaries/internet333.jpg
Director, Lee Watts, said: "For us it has just made everything we do quicker. As a software company we rely on the internet, and now we are able to carry out upload tasks which would have taken us all night in just a couple of minutes.
"It has also provided a boost to morale, as people are no longer getting frustrated with the internet dropping out or buffering."
Managing Director of Triangle, Paul Anslow, said: "Increasingly services such as VoIP, remote storage and a new generation of cloud services are changing the way businesses operate but connectivity is holding many businesses back.
"As demand for greater bandwidth continues to grow, Bristol is now ahead of the game. The arrival of this network, with speeds of up to 1,000Mbps, is helping to transform Bristol into one of the best connected cities on the planet, capable of supporting whatever digital requirements the future holds.
"CityFibre aren't using legacy networks which means there is no copper to restrict the internet speeds the network can support. This translates into practically limitless capacity making the use of applications such as Office 365, video conferencing and VoIP a practical reality."
Read more at http://www.bristolpost.co.uk/8203-bristol-declared-a-gigabit-city-with-ultra-fast-internet-speeds/story-29488308-detail/story.html