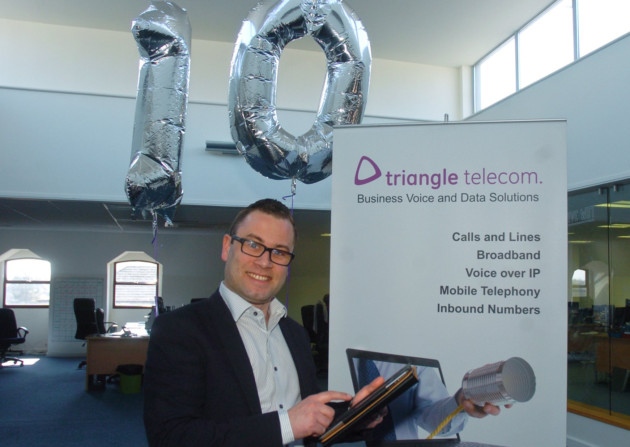 Triangle Telecom, which is also an internet service provider, is based in The Triangle and has gone from strength to strength over the past decade under the guidance of managing director, Paul Anslow.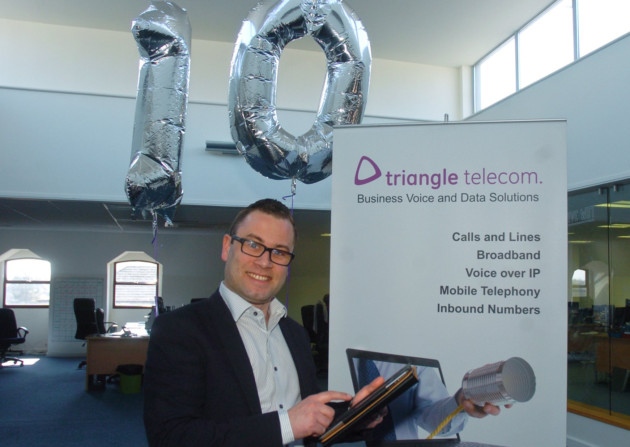 Paul, who is also the chairman of the Clevedon Chamber of Commerce, said: "Like any business, the first year or two were challenging but we had clear targets and a growing customer base, many of which are still with us to this day.
"Almost seven years ago we started developing voice over IP services, quickly realising that the internet was the key to all communications, which has led to us becoming an internet service provider alongside a number of household names."
The business, which currently employs 16 people and recently moved into larger premises, has developed a number of its own products and services including Hive Wi-Fi, which is sold as far afield as Saudi Arabia, and Paul has big plans for the company's future.
He added: "We are in a great place at the moment.
"We have so many ideas, great customers and some very proactive partners.
"Our main focus is to bring fast, reliable internet to our customers, most of which are SME businesses going through their own growth stages.
"We will of course do everything we can to grow in the way that we have been doing and enjoy the next 10 years as much as the last."